Frisella Tree Farm Blog – June 2020
The unsung hero in good landscape design, deciduous and evergreen trees are the heavy lifters when it comes to creating a usable and beautiful outdoor living space – and they can even save on heating and cooling costs! If you are a St Louis garden enthusiast, you probably know Frisella Nursery for our selection of flowers and hedges, but you may not know about our wholesale tree farm just outside of Defiance, MO, where we sell a variety of unique and mature trees.
A Different Kind of Tree Farm
When you think about a tree farm, the first thing that probably comes to mind is a Christmas tree farm. We sell a variety of pine trees, but local landscapers, home builders, and other retailers come to us because we offer a variety of hand-picked, unique trees that can't be found through other tree farms or tree wholesalers. Like a statue or a fountain, many of the trees we sell are statement pieces in landscape design plans because of their artistic appeal.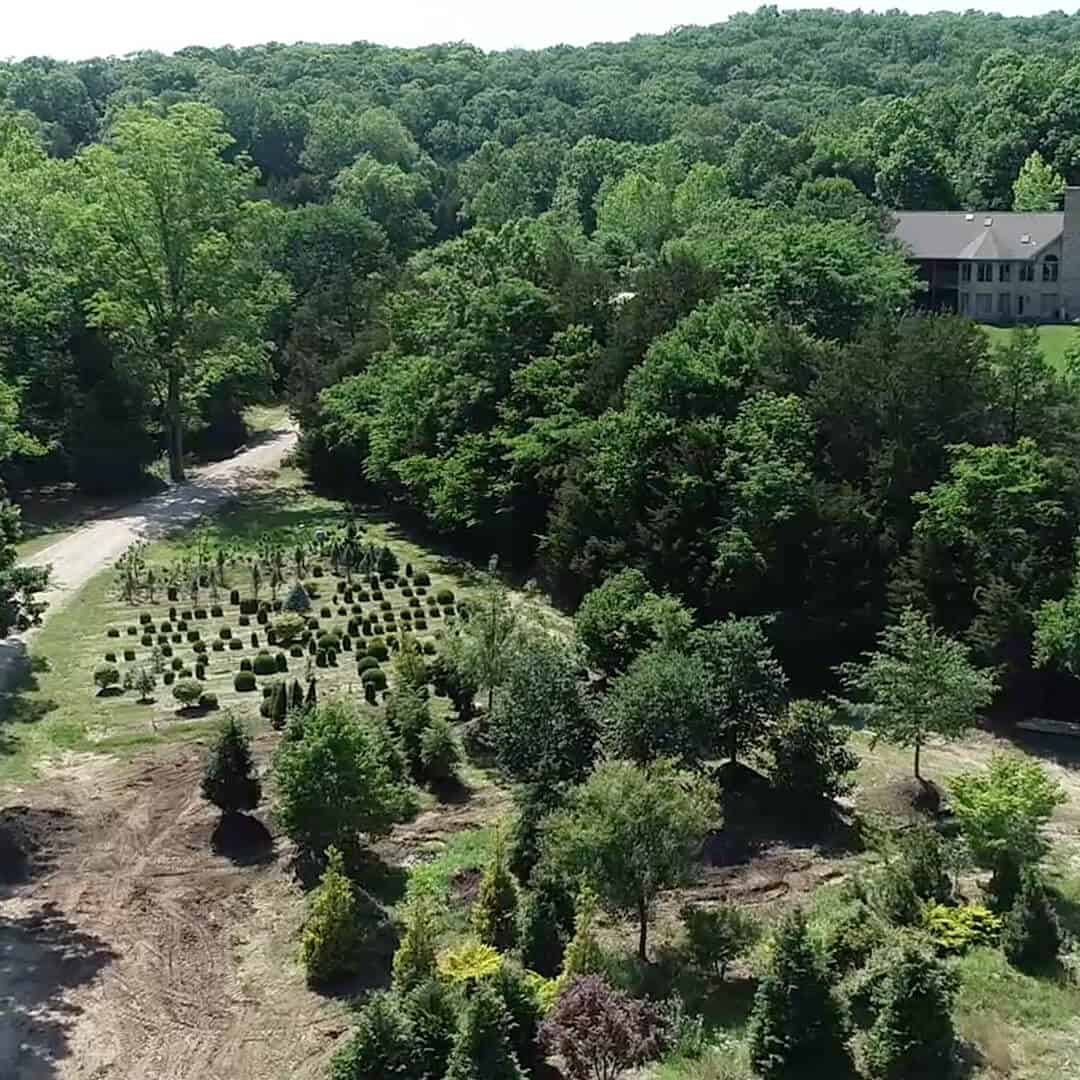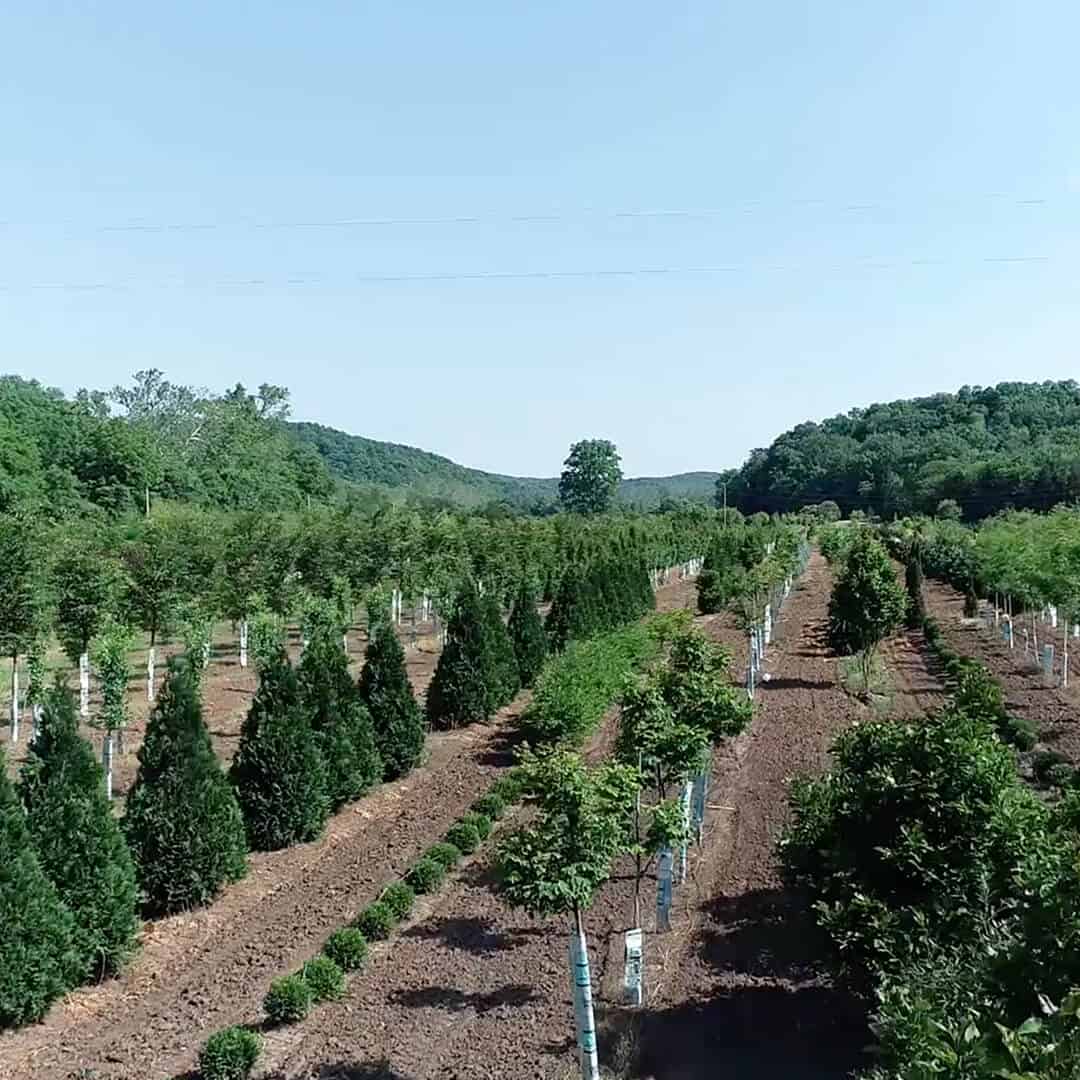 Hand-Picked, Hard-to-Find Trees
Owning a nursery and landscape firm is more than just a business for the Frisella Family – it is a passion. The trees we grow on our 100+ acre tree farm include pines hand-picked by Tony Frisella Sr. and so unique we have to keep their source secret. Our tree farm is also where we grow a variety of plants that Frank Frisella was known for, such as Persian Parrotia, Paperbark Maples, Trident Maples, and Tanyosho Red Evergreens.
Trees Cultivated with Care
Healthy, hearty trees are a labor of love – especially when they are as unique as those we carry at Frisella's tree farm. Because we are dedicated to providing the best quality trees to our landscaping and retail partners, many of our trees are pruned and maintained by hand to achieve the unique shape that makes these trees so eye-catching.
Planting mature trees means being able to enjoy the full scale of a landscape design plan immediately, which makes them desirable to many architects and builders. Some varieties of plants on Frisella's tree farm are 40-years-old, and hand pruning is just one way we keep these trees in the best possible condition before they find their new homes.
While our tree farm is not open to the public, Frisella Nursery and Frisella Landscape Group are available to help you determine which trees are right for your landscape and garden. If you are a gardener looking to add some interest to your outdoor space, stop by our garden center to discuss our tree delivery and installation options, which come with an extended tree warranty or talk to our Landscape Design Group to see how we can completely transform your space.
Frisella's tree farm is available to work with municipalities, businesses, school districts, and landscaping contractors to provide our unique, mature trees and other plants through our wholesale services team. Contact our team today to see how we can help you elevate your next landscape design plan.