7 Perennials That Grow Well in Missouri
We all love a beautiful flower bed in our landscaping but not all of us have a lot of spare time to spend keeping it nice. If this sounds like an issue you are faced with then you should consider planting perennials in your landscaping. They can handle almost anything that the crazy, inconsistent Missouri weather throws their way. Most are naturally pest and disease resistant too. Perennials are also popular because they come back year after year which will save you a lot of time and money! 
When choosing perennials, it is vital that you choose the right plant for your location. You want to consider the light and water condition in your area. If you are in the Greater St. Louis or surrounding areas then you are most likely in zone 6 so when choosing perennials be sure to read the tags to know for sure that you are getting a plant that will thrive in your area! 
Here are some perennials that we suggest planting that will thrive in USDA growing zones 5 and 6…
Purple Coneflowers (Echinacea purpurea)
The purple coneflower is tolerant of almost whatever comes its way, including poor soil conditions and little moisture. It would prefer to be planted in a sunny spot, but they can withstand a little bit of shade too. Coneflowers will grow to be about 2 feet tall and bloom purple daisy-like flowers in early summer. No need to prune these because birds like to eat the dead heads in the winter!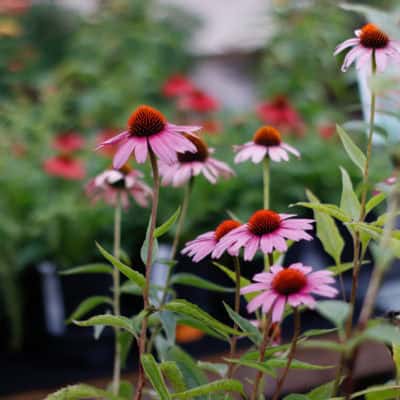 Columbine (Aquilegia Coerulea)
The gorgeous flowers that appear on the columbine in the early spring make it a real showstopper and is perfect to use as a specimen plant in your garden. This plant wants a little bit of shade and be sure to water consistently after it blooms. The fern-like foliage on this plant keeps it attractive until the cold winter months!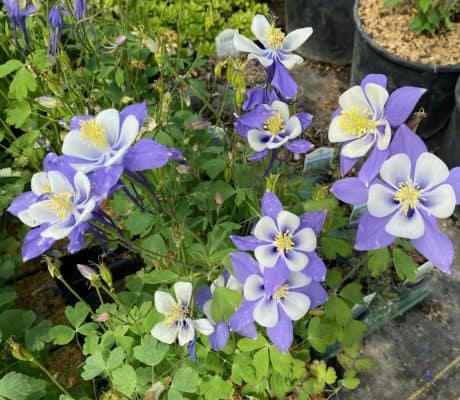 Lenten Roses (Helleborus orientalis)
These winter-blooming Lenten roses, also known as hellebore, are always a fan favorite! The cup-shaped flower often has a nodding habit and can be found in many different colors, including white, purple, red and pink. These flowers typically last about 8-10 weeks and do best in the shade and rich organic soil.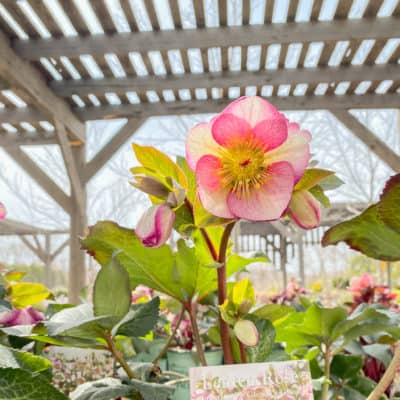 Black-eyed Susans (Rudbeckia hirta)
Black-eyed Susans are often a beautiful sign that summer has arrived! This plant grows up to 36-inches tall and puts out bright yellow petaled flowers in the early summer. Its petals surround a brownish-blackish center disk and it has 'hairy' leaves that can grow up to 7-inches long. This plant will self-seed so be sure to plant it in a sunny spot where you will welcome a new beautiful plant annually!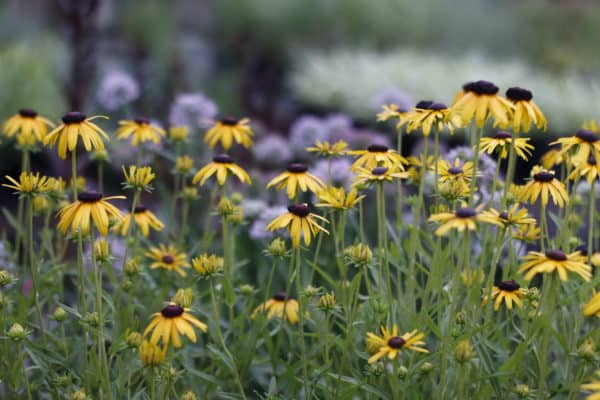 Cranesbill (Geranium 'Gerwat' ROZANNE)
Cranesbill is a member of the geranium family and it loves the morning sun and afternoon shade. This plant produces gorgeous five-petaled purple flowers with a white center in the early spring. Depending on how hot the summer is, this flower may continue to bloom through the fall. If the summer gets too hot and it stops blooming then  just cut it back and it will bloom again in the fall!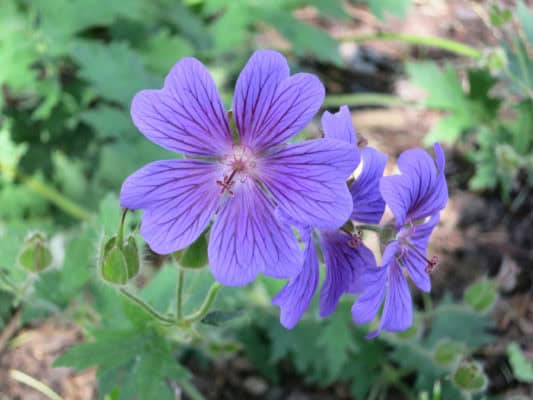 Hostas
Hostas are a lazy gardener's favorite plant. Their lush foliage and easy care makes them very low maintenance. A good rule of thumb for where to place Hostas is the lighter the foliage, the brighter the sun. The darker foliage retains its color best in moderate shade. Plant in organic soil and be sure there is good drainage to avoid any rotting.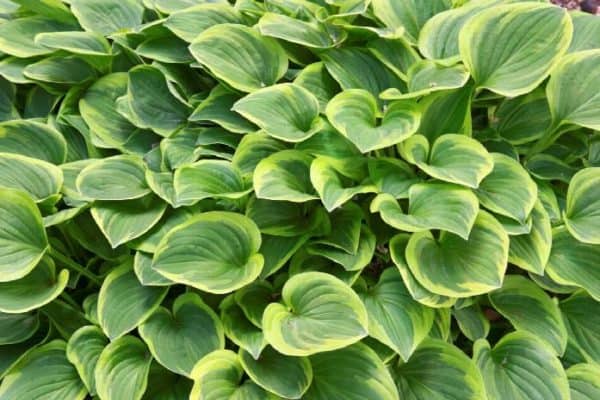 Coral Bells (Heuchera genus)
One of the most popular perennials here at Frisella Nursery, coral bells! The foliage of these plants is probably its most attractive feature with large leaves that are often heart-shaped or rounded. They are also very versatile in gardens and landscapes. These plants prefer partial shade but they can take more sun in cooler climates. They will thrive best in well-drained, moist, rich soil. 
Hummingbirds often visit the delicate flowers that appear on coral bells!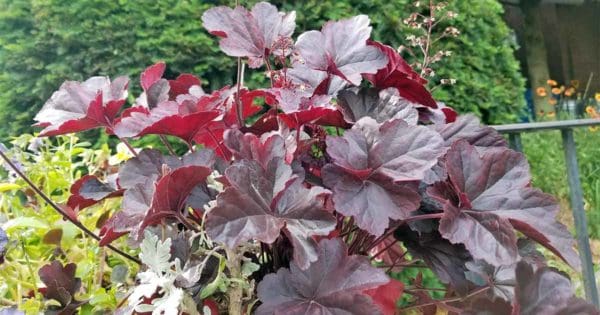 Oftentimes perennial and annual plants are paired together for the most perfect garden, check out this article to learn the difference between annuals and perennials!
Not sure what to plant in your yard? Frisella is here to help! Schedule a consultation with one of our plant specialists and they will help you draw up the perfect garden or landscape plan for your yard.
Call us at (636) 798-2555
Email: hello@frisellanursery.com
Visit us at 550 Highway F, Defiance, MO 63341