Tips to Cultivate a Productive Edible Garden
By: Emma Croft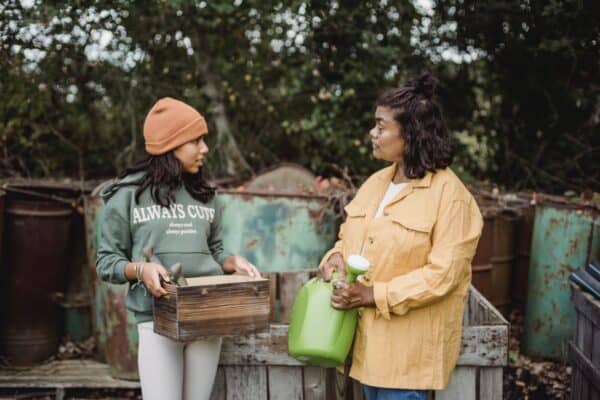 Tips to Cultivate a Productive Edible Garden
Do you want a landscape that's beautiful, productive, and delicious? Edible landscaping is a great way to make the most of your outdoor space and always have healthy food on hand. Those healthier snacks – plus the time outdoors – will help you to feel better every day. Plus, you don't have to be a gardening whiz to have a thriving garden. Whether you're a long-time gardener or it's your first time picking up a trowel, you can turn your lawn into a productive edible garden. Here's how, courtesy of Frisella Nursery.
How to Get Started with Edible Landscaping
An edible landscape is loaded with benefits. You can soak up some sun, get some exercise, spend time in green space, and the literal fruits of your labor will provide nutritious food for your household – a key pillar in healthy lifestyle choices. With healthful snacks like sugar snap peas, tomatoes, or berries, your family can reach for fresh-from-the-vine goodies instead of chips and sugary sweets when cravings strike.
If your yard needs an overhaul before it can be ready for a successful garden, then use this home management app to find a well-rated landscaper in your area. Just answer a few questions about your home and the app will direct you to the right people for your projects. 
The key is to create a landscape that benefits your family in a variety of ways, from your table to your wallet. A thriving garden can even be a great selling point if you decide to move later on. Curb appeal is a huge factor in home sales, so keeping the front and back yards manicured will do wonders for your home's ability to draw in potential buyers.
Plant an Orchard
While it takes several years for trees to get established, fruit and nut trees bear for many years with minimal maintenance. Pruning, fertilizing, and treating pests annually will keep your home orchard healthy for generations. 
And if you really take to the farming life, you can choose to monetize your hobby by forming a business. You can look online for LLC information to learn how to form a limited liability company and which formation services are best. Then you can enjoy the literal and monetary fruits of your labor as you continue to develop your hobby and skills.
Trees to consider for your home orchard include:
Install Edible Perennials
Orchards are great because they produce year after year, but you don't have to wait to enjoy the fruits of your garden. Perennial plants come back every year but, unlike trees, many perennials produce in their first or second season.
Better yet, many edible perennials make fantastic ornamental plants. Just look at these plants that are as beautiful as they are delicious:
Berries

: Many types of berries can be grown in this area. Blueberries are a popular choice, but blackberries, raspberries, gooseberries, and strawberries

all thrive here with the right care

.

Grapes

: Like other berries, grapes require pruning and trellising. While neglected grapes grow unruly, well-maintained vineyards are an attractive addition to the garden.

Herbs

: Don't forget your kitchen essentials! Basil, oregano, mint, and sage are all great options for a

low-maintenance herb garden

.
Embrace the Garden Life
Edible landscaping is a wonderful way to get started with gardening because your labor pays you back twofold: first with a beautiful landscape that can increase your home's value, and again with a nourishing garden! While starting an annual garden can be overwhelming for new hobby gardeners, edible perennials like these let homeowners create a garden that anyone can tend. And if you find you have a knack – and a passion – for your new garden, you can consider turning your hobby into your business. 
When you need the perfect plants for your edible garden, turn to Frisella Nursery!