Creative Ways to Repurpose Your Christmas Tree
By: Frisella Nursery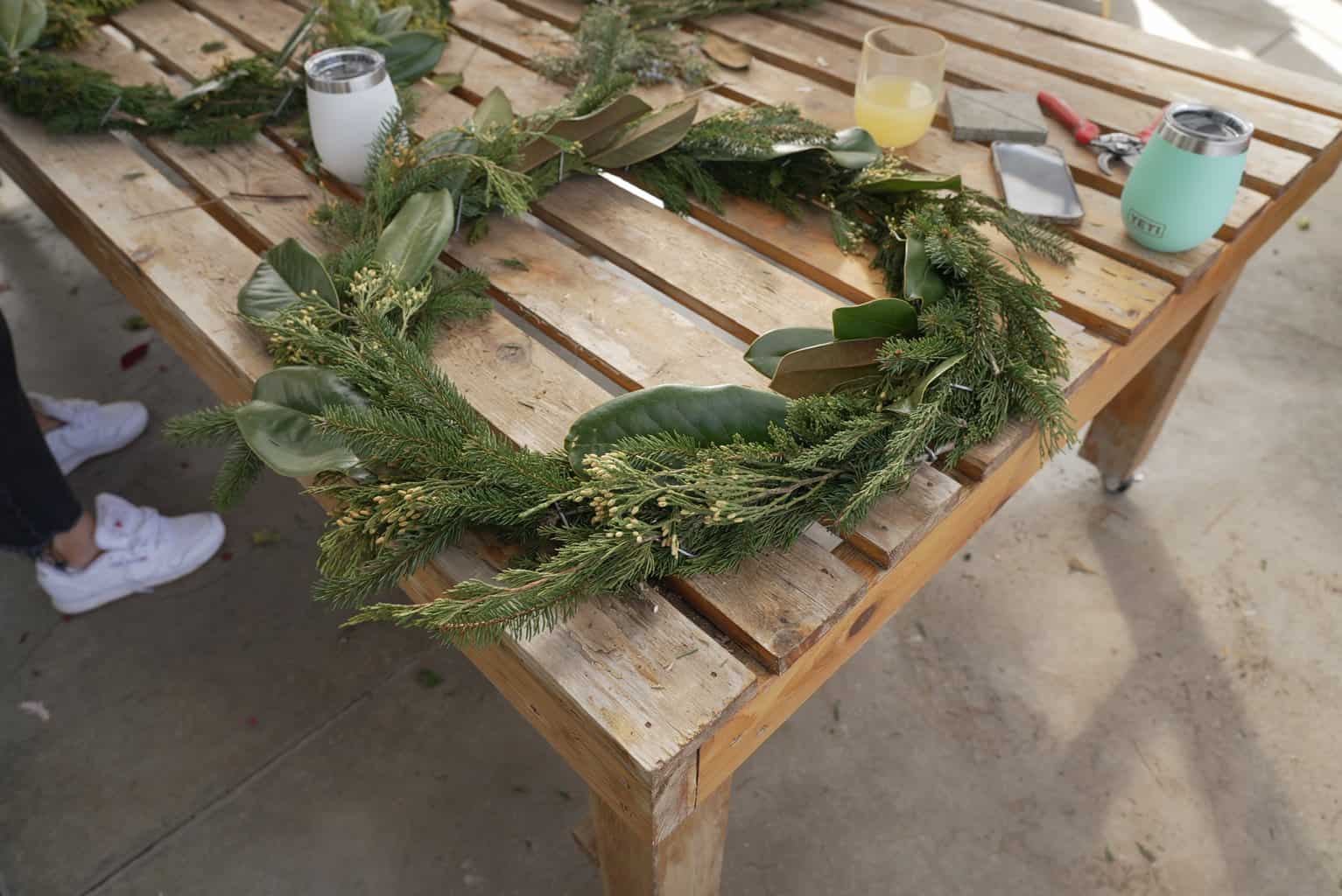 After all of the presents are opened and the holiday decorations start to come down, many people end up just tossing their cut Christmas trees at the dump, but there are so many creative ways that you can reuse and recycle them. Just about every part of your cut christmas tree can be repurposed whether it is for decor around your home, adding to your gardens or creating feed for animals. Keep reading for some unique ideas on how to repurpose your family's tree this year!
First things first, let's chat about how you can keep your cut Christmas tree fresh for longer. Here are a few tips:
Locally grown trees that are freshly cut typically stay fresh longer. 

Before decorating your tree, be sure to cut a few inches off the stem.

Be sure that your tree is not placed near a heat source. 

Place your tree in a tree stand that can hold at least 2 gallons of water and be sure to never let it dry out. 
If your tree is all-natural and has not been sprayed with anything or painted, it can be used in many different ways around your home and garden. Here are some ideas:
Chop it up and use the pieces for firewood and fire starters. 

Chip it into mulch to lay around your landscape beds or place it around the base of your newly planted trees and shrubs to help keep their root systems warm enough to survive the rest of the cold winter months.

Use the branches of your tree to create a bird feeding station. Secure the tree against a fence or other structure and add bird feeders and suet cages. 

Cut the greenery off and use the leftover branches to make a beautiful winter wreath or use them to make a winter arrangement in your window boxes and urns. 

Use the wood from your tree to create DIY garden trellises, arbors, obelisks, privacy screens and/or plant supports.

Make a didgeridoo (musical instrument).

Check out these ideas on Pinterest

.

Make a bird feeder out of a log by digging out a section of the trunk and fill with bird feed, then suspend it from a tree or near a window so you can enjoy some bird watching. 

Make a decorative wooden wreath.

Check out these ideas on pinterest.

Use the trunk to make wood slice coasters for your home or a gift.

Check out these ideas on Pinterest. 

Make tealight logs.

Check out these ideas on Pinterest.

Make wooden building toys for kids.

Check out these ideas on Pinterest. 

If you have goats (you probably already know this) or someone you know has goats, leftover Christmas trees are a holiday treat.
Preparing Your Tree:
If you are planning to use the wood from your cut Christmas tree for crafting or decor, it's best to work with the trees once they have dried out and/or most of the needles are either falling off or are completely gone. 
With the tree secured, you can use a saw to remove all of the branches, leaving you with a tree stump and many branch pieces to get crafty with. If needed, try using a pruners for removing fine twigs. 
How to Dry Wood in the Oven:
If you are planning to make indoor projects with your wood pieces, we recommend debugging the wood to get rid of any insects that may still be living in it.
After cutting your wood slices, place them on a lined baking sheet in a 175 degree fahrenheit/80 degree celsius oven for about 2 to 3 hours. Once the pieces have cooled then you can make your crafts. 
Remember that your cut christmas tree was recently alive with sap inside of it. When you are cutting up a tree for crafting, it could get sticky. The sap releases and it can gum up on your saw, clothes, table, etc. so be sure to put down a tablecloth and wear some old clothes that you don't mind getting dirty!