10 New Years Resolutions for Gardeners – 2022
By: Frisella Nursery
It's that time of year again…
New Years. That means that it's time to plan your New Year's resolutions. Here's a handful of New Year's resolutions to get your garden – and you – off to a great growing start…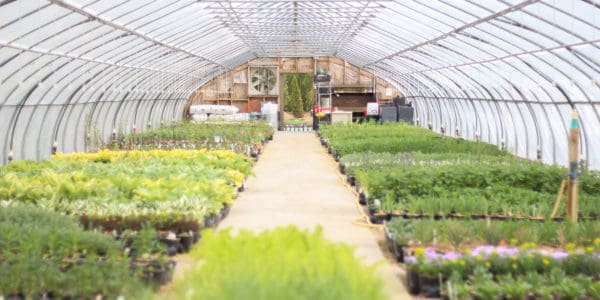 Plan your garden – If you've been wanting to start a garden or try something new in the garden, what better time to start than now? Start planning what you are going to do in the spring and summer and get prepared and educated. Check out this article about

gardening for beginners

. 

DIY Composting- Use more organic compost in the garden this year to naturally enrich and feed your soil. Leave synthetic fertilizers in the past and read how to produce your very own compost mixture

here

. By adding nutrient dense compost to existing soil, you will improve soil health and structure, and in return an increase in plant growth. 

Volunteer at a community garden – What better way to get involved in your community than getting involved with gardening? There are a ton of community gardens around the St. Louis area where you can volunteer for many different programs. 

Grow your own veggies – If you grow your own veggies and herbs, not only are you saving money but you are supporting a healthier diet going into the new year as well. 

Plant a pollinator garden – Pollinators such as bees and butterflies are extremely important in our ecosystems. Did you know that they are responsible for most of what we eat? That's right! Check out

this episode of Frisella's All Around the Yard

all about pollinator gardens!

Give plants as gifts – Plants make great gifts for any occasion. You can give indoor plants or outdoor plants for birthdays, wedding gifts, mother's day, grandparents day, or any other gift giving occasion! It's a gift that keeps on giving! 

Share your knowledge – Teach a young child the importance of gardening. Share your knowledge with them and teach them how to create a successful garden. Not only will it allow you to spend more time with them but it will get the child out to get some fresh air, exercise and create a lifelong love and appreciation for gardening!

Educate yourself – take a class at your local garden center about a specific gardening topic that interests you. Buy a new gardening book and get to reading about how to start that garden (or a new garden) that you've always wanted to try. 

Hang a bird feeder – Make some more garden friends by adding a bird feeder and attracting local birds. They are a beautiful sight and it's fun to watch them play around in the garden. Check out

this St. Louis Bird Feeding Guide.

Have fun & stay consistent – We all know how it is… we start out super excited and pedal to the metal in the spring when it's time to start your garden. Then at some point we get busy and distracted and we fall off of taking care of our garden. Get a garden planner and set your daily reminders to care for your garden.